Peards Albury Landscape Supplies
Cyclone Tools
Cyclone tools are tough and after hundreds of hour's work, take on that 'comfortable' and 'familiar' feel of a good mate – they are not easily parted with and usually only change hands after being handed down to the next generation. 
These landscaping tools are for purchase only and can not be hired out.
A popular general purpose axe for home, farm and camping. Its polished 2kg one-piece, drop forged high carbon steel blade is tempered, hand sharpened with a full radius cutting edge.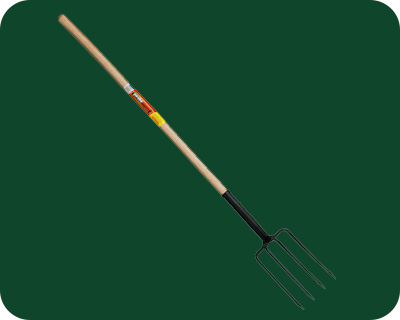 A heavy duty fork, with roll forged tines, designed to handle heavy textured soils with a high clay content. Suitable for nurserymen, professionals and gardeners.
A heavy duty spade suitable for nurserymen, professionals and enthusiastic gardeners with a long lacquer sealed Australian hardwood handle for extra leverage.
A popular light weight gardeners mattock with chisel and blade ends, for digging and cultivating in most soils. Great for cutting fibrous weeds and digging around the rootball of plants.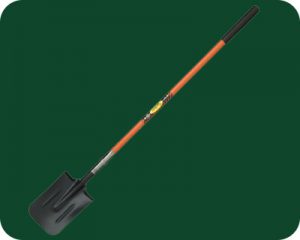 Suitable for general garden work, sinking post holes into loose soil or sand and for trenching prior to pipe and drain laying. Long handle for extra leverage.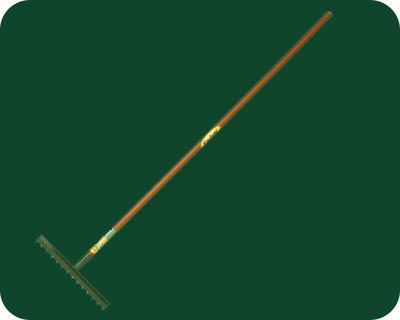 General purpose tool for raking soil, stones and leaves. The pointed nail tines are useful for cultivating, scarifying, aerating and making seed furrows.
Full polypropylene construction makes this shovel an ideal tool for industry, professional landscapers and the home gardener. Ideal for shovelling bark, crushed rock, crushed ice, grain, food, road spills, garbage, stable/farm waste and compost.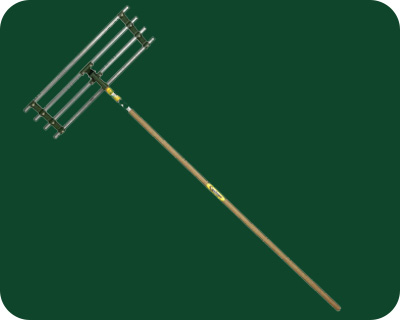 For levelling and spreading top soils, sand, dressings and fertilisers. Suitable for levelling garden beds and other soft surfaces, as well as covering new seeds after sowing