Peards Albury Landscape Supplies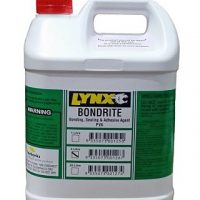 Bondrite
Bonding, sealing and adhesive Agent: 1L or 4L
Mortar Plasticizer
Used in brick mortar to improved the cohesion and reduce bleed: 2.5L or 5L
Rapid Nail
Fast drying, high strength, construction adhesive with low VOC content. Suitable for adhering timber, wall panelling, MDF, porous construction materials and polystyrene foam. For repairing masonry, stone and tiles. Protect bonds from exposure to water: 300ml.
Neutral Silicone Weather Sealant
Permanently elastic and resistant to ageing and weathering. Suitable for sealing joints for interior and exterior use e.g. wall and floor connections. Good adhesion without primer e.g. on glass, ceramics, wall tiles, aluminimum and rigid PVC: 300ml.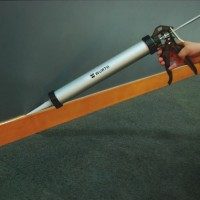 Construction Flex Sealant
1-component PU sealant for high-stress joints, both indoors and outdoors. For Sealing joints in building construction such as movement and construction/isolation joints around windows and doors, facades, claddings: 600ml
Cement Colour
Black Oxide: 1kg

Cement Colour
Ultra Non-Slip Granules: 400GMS
Lime Juice Additive
LIME JUICE is a colourless liquid admixture, engineered as a lime alternative in lime-cement mortars. Lime Juice provides all the technical features of traditional lime compounds without the hazard of being highly caustic.
Lime Juice complies with the Australian Masonry Structures AS 3700 Standards.
Developed by brickies, for brickies, it's the safer alternative that's cheaper and easier to use. With one five-litre bottle equal to 10 x 20-kilogram bags of lime, it's the cost-saver you need on your job site, significantly reducing the cost of mortar.